Seems like I'm constantly getting quizzes via e-mail. Who's your celebrity love match? What color is your personality? What's your kissing style? Which reality show is right for you? What breed of dog are you? That kind of garbage. But just this week, I've received two interesting twists on the format, both of which involve subjects that have some actual relevance to my world.
First up, "What Book Are You?"
And here's my result: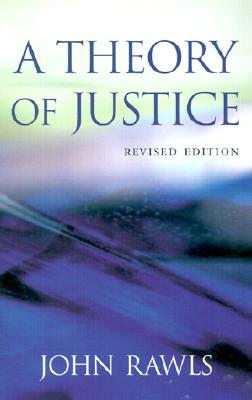 You're A Theory of Justice!
by John Rawls

In the beginning, you lived in a town. The town had many problems! Rather than moving, you decided to come up with the idea for the best town ever. Going all the way back to the original position, you created the idea for the best town ever! Lo and behold, the best town ever looked almost identical to the town you lived in. You decided to stay in the town. Now you resent people mistaking your refined thought experiments for "the wall of stupidity" in high school debate rounds.
This seems rather apt in a weird sort of way. I was hoping more for, say, "Love in the Time of Cholera," but I suppose it's better than being "One Flew Over The Cuckoo's Nest." Plus, I managed to survive an International Studies undergrad major and three years of law school without ever actually reading John Rawls, so I'm not really familiar with this work that supposedly epitomizes me.
Then, for even more quizzly entertainment, I learned Which Federal Rule of Civil Procedure Are You?
I'm Rule 20(a). Here's what this means:
YOU ARE RULE 20(a)! You are Rule 20, an important part of the Federal Rules' policy of permissive joinder. You are designed specifically to allow as many parties in an action as can be tried efficiently, and you'll include someone as long as there is some factual overlap between a claim involving them and the rest of the case at hand. You are popular, out-going, and are never far from friends. However, your overly gregarious nature and magnanimous approach to all things cause your closest friends to wonder that, even when you're surrounded by your compatriots, there is a part of you that feels cold and very alone.
Hmm. Not sure how accurate this is. I like the idea of bringing people together, but that last part . . . .
So What's next? Which Bill of Rights Amendment Are You? Which Brainwashing Cult Leader Would You Follow? Which Media Scandal Would You Be Most Likely To Cause? Which Superstore That's Slowly Destroying American Culture Suits Your Style? The possibilities seem endless.